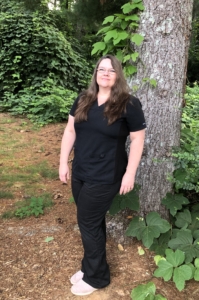 Torrie joined our team as a Receptionist in August of 1995! She has always been a nurturer (thus her nick name Mama Torrie). Therefore, it was only natural she find the idea of helping care for innocent animals very appealing. While Torrie does love all animals she has a soft spot for wire haired breads (hello scruffy dog!)
A fun fact about Torrie is that in high school she wanted to professional chef. However, that quickly changed upon visiting a school and she found out she had to wear long sleeves and chef's hats in a hot kitchen!
Torrie resides with her husband Benny (married since 1994). They share three sons, Seth, Connor, and Grant. She is possibly the only person to work in a vet office and not have any personal pets of her own.
Receptionist at Wayside
Years in Practice: 23