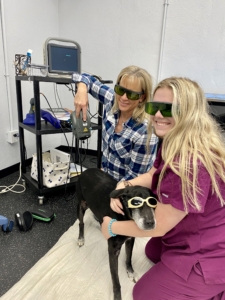 We are excited to now offer a rehabilitation services at our Jasper location; including laser therapy and physical therapy. Rehabilitation services as available to both existing patients and referral patients in the nearby area.
Laser Therapy: Ideal for candidates with arthritis, chronic ear or skin infections, or recover from surgery or wound repair
Laser therapy when combined with other alternative modalities can be a very powerful combination to promote healing. Laser therapy is proven to reduce pain, relive symptoms, and speed the healing process.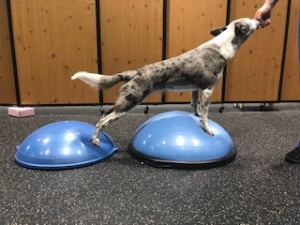 Physical Therapy: Ideal for candidates recovering from orthopedic procedures, with disc disease as well as older or weaker pets
Physical therapy uses ranges of motion exercises to strengthen your pets muscles and stabilize their joints therefore promoting faster healing and increased return to normal use of the body.